March 1st, 2012
by Larry Fink
Larry Fink: Investors recognise fantastic ETF innovation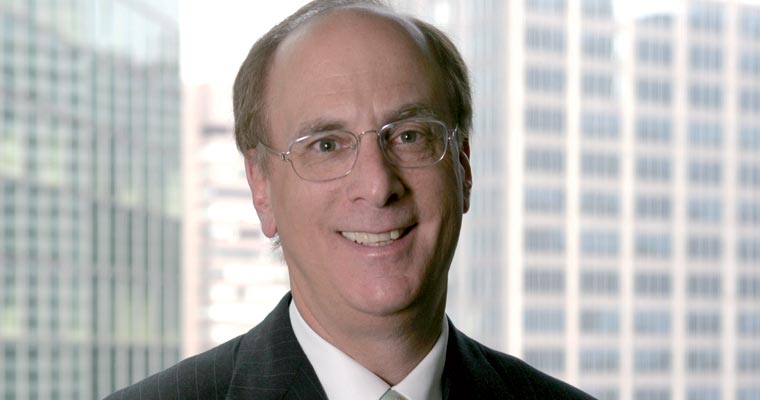 BlackRock chairman and chief executive Laurence Fink gives his insight into the future of exchange traded funds (ETFs) and how increased wealth manager uptake of the products will affect the development of the market.
Developing demand for index funds and ETFs
Index and ETF investing has been a phenomenal growth story over the last decade. We've seen an increase in demand internationally and from the whole spectrum of investor types.
This is evident in our own financial statements. BlackRock benefited in 2011 from the strong position we have in beta products, and the breadth of our global range of index funds and ETFs. We experienced a surge of new money into ETFs and index funds during Q4, with passive strategies gaining $45.3 billion in net inflows. For the year, iShares maintained its global leadership position and delivered net inflows of $53 billion.
In January, global asset flows for ETPs and fixed income ETFs hit record levels as investors reallocated risk to emerging markets and increasingly turned to fixed income ETFs in an effort to help restore investment yield to their portfolios. With volatile markets and low interest rates, now more than ever investors are looking for new ways to generate income.
A catalyst for change
This is very much a global theme, and there are specific drivers on a country-by-country basis which are stimulating demand. For example, we see the retail distribution review in the UK as a catalyst for bringing ETFs to a much wider audience of financial advisers and retail investors, and there are regulatory developments in countries such as the Netherlands and Australia, which are also likely to drive demand.
From a broader perspective, it is clear to us that people are looking for ways to express their views on the market on a short and long-term basis. They value liquidity and in many cases are interested in lower-cost solutions. Professional and individual investors are also investing outside of their home markets and looking for support in identifying and accessing new opportunities. Index funds and ETFs can provide effective solutions and choice in all of these instances.
Investors are recognising the fantastic innovation that ETFs represent. They have proven a robust investment vehicle throughout recent years and are deservedly attracting increasing attention because of this.
The future of active management
Financial experts used to debate whether investors should be active or passive. However, in today's market, and in the new world of investing I believe we are entering, it's not an either/or situation because both types of investing have a role to play.
We will continue to see investors adopting a barbell approach, spending their risk budget where it contributes the most to returns. On the one side, they will use indexing and ETFs to reduce costs and control risk by tracking an index. On the other, they will select more aggressive strategies which seek high returns and take on more risk in this area, such as unconstrained equity, alternatives and higher yielding fixed income areas such as bank loans and emerging market debt.
There has been a perception that ETF flows are somehow cannibalising active equity management but the real story is they are winning market share from individual securities. It might be that we see the industry trend towards lower fees, but for investors today, it's about diversification and striking the right balance between active and passive strategies.
Regulatory focus
The ETF industry is in the middle of a process of substantial regulatory review, at a global level. Ultimately, any financial regulatory reform that increases transparency and protects investors can only be good for the industry. I believe that ETFs have a bright future ahead and much potential for further growth, and we need to keep being proactive and assertive to ensure that risk and complexity are understood by all investors.
BlackRock is working with regulators globally on these issues. There are many different types of exchanged traded products, including funds and notes in the market with different features and risks, where some may be useful for certain investor profiles but not for others. What we are calling for is greater transparency and clarity on products to be provided to all investors.
The broader trends that driving markets
In terms of 2012, there will be continued market volatility and key economic indicators may not improve much, but I'm bullish on the general direction of the global equity markets. However, continued low growth and the persistency of low interest rates will lead to wider funding gaps. Many investors won't be able to afford to own bonds yielding 2%, and we expect to see certain fixed income strategies such as credit markets and corporate bonds move to more indexing.
One of the big challenges for investors worldwide though will be to set aside the immediacy of news and focus on managing long-term liabilities. Investors are looking for answers to volatile markets, low yields and uncertain returns. Investors are increasingly seeking investment partners who can offer a full array of cost-effective products, customised solutions, world-class advice and risk management products.
We need to help investors save for the long term, understand that properly managed investments ride out market cycles, and support them to revisit investment guidelines that prevent investment in higher-yielding, less correlated assets.
There are powerful and profound forces shaping our world, and people instinctively know that we cannot simply apply yesterday's solutions to today's problems and tomorrow's challenges.